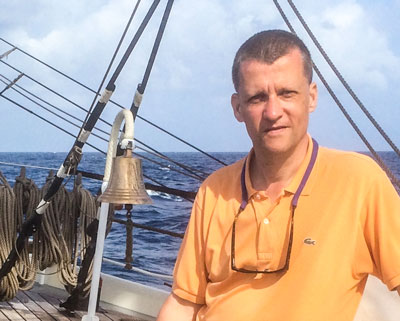 Lingua Franca Television is run by Simon Gallimore, supported by a team of skilled media professionals.
Simon is a highly experienced Producer and Executive Producer of broadcast programmes for a range of channels including BBC, ITV, Channel Four, Teachers' TV and the Community Channel.
After working as editor of the day on Channel Four News, Simon launched the News on Teachers' TV. He was also launch editor of the web TV channels Kent TV and Vets TV. He also set up the production department at the charity The Media Trust, producing hundreds of videos for a range of commercial and not-for-profit organisations.
As Media Director of the Jewel of Muscat project, Simon had overall responsibility for producing two one-hour documentaries for National Geographic and all content on the Jewel of Muscat website. You can download his full CV here.
Lingua Franca operates out of offices in London and Paris with the minimum core staff. It uses a network of skilled and experienced freelances for each project as appropriate. This ensures the best results and maximum value for money for our clients.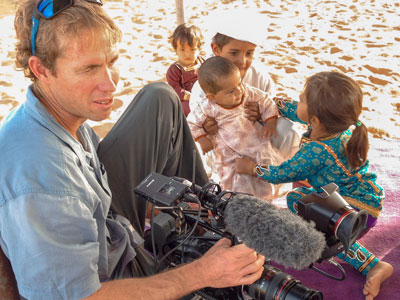 Miguel Willis
Camera Operator
Miguel is an Australian documentary camera and drone operator.
He filmed for 49 days in the desert for Crossing the Empty Quarter. He has a particular interest in wildlife, travel and adventure sports and worked on the BBC's Planet Earth 2 and Wild Arabia.
Based in the Middle East, he has CAA drone and IRATA certification.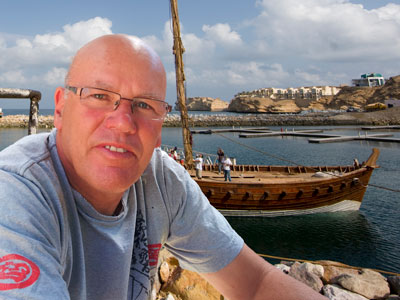 Mike Lithgow
Editor and Camera Operator
Mike has edited most of our long form films. With more than 30 years experience in film making, he brings an experienced eye to finding the story in a mass of material – and the shots to tell it.
He is also a keen sailor and filmed the voyage of the Jewel of Muscat.
His credits include films for National Geographic, Discovery, Channel 5 and Arte.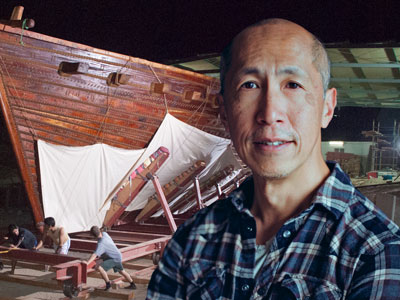 Paul Wu
Camera Operator
Paul is a master at getting people to reveal their story on camera. From his base in London he moves around the world, travelling light, blending in so that he can capture telling images and moving interviews.
He has worked for many NGOs all over the world, including UNHCR, the UN Refugee Agency.
He also has a strong interest in the arts, producing films for the Royal Opera House in London and directing The King Who Invented Ballet: Louis XIV and the Noble Art of Dance for the BBC.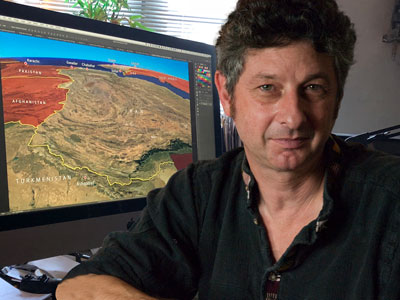 Steve Caplin
Graphic Artist
Steve is responsible for the design of the many books and websites we have produced.
He is an internationally recognised expert in Photoshop, and is the author of the bestselling How to Cheat in Photoshop series, as well as the creator of the YouTube Channel 2 Minute Photoshop.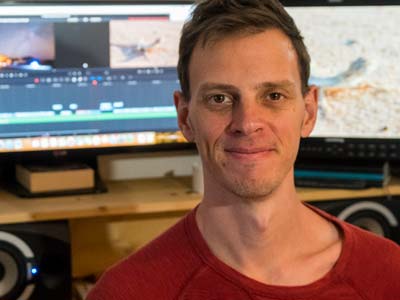 Adrian Graham Smith
Editor
Adrian edits many of our shorter films and is experienced at working in a range of languages.
He is particularly skilled in the use of Adobe After Effects to add impact to a short film.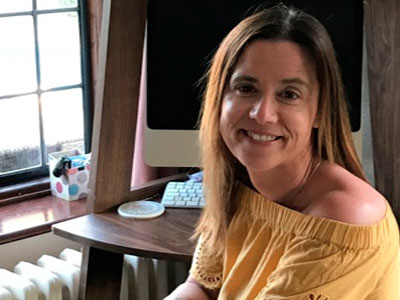 Zoe Jones
Production Manager
Zoe makes sure that our productions stay on schedule and on budget.
From our London base she manages all the finances of Lingua Franca and makes sure that we all get to the right place at the right time.
Contact us
Our main office is in Soho, London, just off Wardour Street.
Lingua Franca Television Ltd
112 – 114 Wardour Street
Flaxman Court
London W1F 0TS
Email :  simon@linguafranca.tv
Tel: + 44 7905 244 854